Change your life from Ordinary to Extra-Ordinary
Life Coaching is designed to help you see what possibilities are out there and empower you to make the right changes.
Hi I'm Lyndel
Author, Consciousness Life Coach & Inspirational Speaker
Hello Dear Reader and welcome to my site. My name is Lyndel and I am on a mission to inspire others to step into their GREATNESS. I continually strive to find ways to empower others to find personal freedom and discover a consciousness way of living. I practice as a Consciousness Life Coach and Training Facilitator of empowerment training. I have an abundance of self empowerment products and tools to support others to make the life changes that will turn their dreams into reality. THERE IS NO WAITING ONLY CREATING.
Life Design Courses
Choose a course and start creating your new life today.
Self Transformation
Personal Development
Get back to basics with regards to who you are. Work on your personal vision in order to make changes. Be free to be the authentic you. The best journey ever is towards the SELF.
AVAILABLE ON SITE AND ONLINE
16 Hour Course
Access for One Year
R2,300pp / $135
Self Confidence Improvement
Personal Development
A course that gets you to question your current level of self confidence. Step out of your box and undertake self confidence exercises in a safe environment. Self confidence is the best life skill ever.
AVAILABLE ON SITE AND ONLINE
16 Hour Course
Access for One Year
R2,300pp / $135
Relationships Coaching
Personal Development
Gain self awareness of who you are being and promote effective communication in the relationship. If we work on our stuff a lot of issues will disappear and we will be in acceptance of others.
AVAILABLE ON SITE AND ONLINE
16 Hour Course
Access for One Year
R2,300pp / $135
Testimonials
Life Coaching 4U has impacted the lives and promoted a new way of living for many people.
We can do the same for you. Take the step NOW!
I worked with Lyndel for 8 years and we were involved in many training interventions together. I came from a training background but learned so much more like context creation, setting up the venue to make it inviting and most of all having fun. I have seen how she has changed lives for the better. Children and adults that were shy came out of their shell and walked away with so much Self-confidence, smokers that had tried quitting so many times, put down their box, woman that were scared to make a stand for themselves, found their voice. I would really recommend attending one of her courses, it could be exactly what you need to the person you were destined to be.
Mrs A Harris
Life coaching
Twelve years ago I was miserable in the Navy and had a long road before I could think about retirement. I was unhappy in my job, and I was bored and there was no career path for me. I saw an advertisement of one of Lyndel's training programmes "Operation Self Transformation" and this became a turning point of my life. I remember there was a section about 'How to Find Happiness Where Your Are. A person in the class said he who loved fishing and Lyndel said start your fishing business while you are still at work and the move when you are ready. I got that it was about pursuing your passion every day. After this I started my journey doing a yoga course, yoga teacher training and my life changed from there. The courses assisted me to manifest what I wanted in my life in a situation where I was unhappy. Twelve years later I am still teaching yoga with more clients ever and I have left my full time job. The subsequent coaching sessions allowed me to follow my heart and not my purse.
Ronel Rocher
Empowerment training
To future Clients of Lyndel Daly. I had Life coaching sessions with Lyndel during 2017. When I arrived at the door I was grieving the loss of my late husband. I was exhausted, depressed, unmotivated and had lost my zeal for life. Lyndel's life coaching sessions put me back on track. Lyndel teaches the importance of accountability through timely action. What I liked about the sessions I reaped results immediately and as I grew stronger and more accomplished sessions with Lyndel became further apart. It has been a life changing experience. Working with Lyndel was a worthwhile experience Cindy.
Cindy
Life coaching
I was married and then in a long-term relationship and both were mentally very demanding.
One day my boyfriend at the time made the comment that if he passes away, he does not think that I will cope without him and that I will be lost. A few months later he unexpectedly passed away due to heart attack.
Then and there I made the choice: I WANT TO SURVIVE, I WANT TO BE HAPPY WITH MYSELF, MY LIFE AND THE CHOICES I MAKE.
I got in touch with Lyndel Daly, only knowing that she is a life coach and not sure what that entailed, but it sounded good and I was desperate for healing.
After a good few session with Lyndel, my life, my attitude, my outlook have changed incredibly to whom I really am. I lost myself years ago and now I have found myself and enjoying every minute of it!! From always needing someone to do things with me to actually wanting to do things on my own has made me a stronger and more confident person. I try out new things, I make use of opportunities that is given to me. If I try something new and I don't enjoy it, I leave it behind me and try something else.
I do get bad days, feelings and situations, but I got the tools to work through it and I always come out stronger. Every now and then if things get real tough, I will check in with Lyndel and I always walk away feeling totally renewed and excited to conquer what's ahead.
If you really want your bliss, you can have it, no matter what!!!
I WANTED and I NOW I HAVE!!!!!!!!
C.du Toit
Life coaching
Lyndel's life coaching helped me through one of the toughest times in my life. Through Lyndel's training, life experience, discipline and teachings Lyndel was able to provide me with the necessary tools from a safe space of non-judgment, in integrity, self-confidence and self-belief. Lyndel has always encouraged me to live consciously and to be the best version of me. I will always be grateful for her wisdom and assistance.
LC
Life coaching
Lyndel's Art classes fills my gap and allows me to simply be creative. She has taught me art concepts and techniques that I would never have been able to learn from others. I have learnt to be mindful and to focus on the design and creative aspects of the different crafts. The craft is done in a fun environment and it is great to see friends of different ages coming together to express themselves. I have been fortunate to attend many of Lyndel's training workshops with different group sizes and I am amazed at her ability to bring us all along and to engage our input and keep us to task and getting a multitude of complexities together to enable great outcomes. Lyndel is super supportive and encourages all of u to explore whatever direction we wish.
Susan Wridgway
Craft making events
I attended a training session relate to goalsetting, vision board creating with life coaching skills included. I was going through a tough time, so I wrote down the things I wanted to work on. Everything I had on the vision board I have achieved, and I say thanks for getting me to go inside and work out what I want in my life and not accept disfunction and embrace the good. Also, great to uplift yourself. Was great to work with likeminded people. Thank you.
Debbie Gunning
Empowerment Training
I met Lyndel when attending the yoga and life coaching retreat that she hosted as the organiser and Life Coach. I was amazed that someone had so much life wisdom, insights and with the ability to take on life with such positivity. Lyndel has the ability for you to feel free to express yourself and can give you encouraging feedback. It is a good idea to have pen and paper at hand to explore ideas to assist one. Lyndel can see every situation as unique and is able to find practical ways to move forward. I attended the following retreat as I enjoyed it so much. I have also attended life coaching sessions.
Careen Du Toit
Yoga and Life Coaching Retreat
I took life coaching with Lyndel because I was lost and overwhelmed. I had weight issues from emotional eating and a child
with learning disabilities. Through the life coaching sessions I realized I that I was making excuses for myself with
everything, I also thought I could fix everything and which was not possible. We worked on an action plan using life
coaching tools she taught me over a period of 8 weeks. I felt like I was finally in control of my life again, I was happy and
confident which allowed me to lose 8kg in the 8 weeks. I realized that if you don't take care of yourself, you can't take care
of others, I felt so much stronger and had more patience now to deal with the challenges going forward with my child's
learning difficulties. Thank you forever.
Anonymous
Life coaching

Take control of your life now
Where in your life do you feel unhappy?  Where in your life do you feel a loss of power?  Where in your life are you feeling stuck ? The question now is 'what needs to happen for you to change your state of being?  Out of this you will get that every choice you have made has got you to where you are right now. However you can make new choices. This is where your power is.
Don't be waiting. Be Creating
How often do we sit around waiting for things to happen ? From that call from the hot new person you just met or for that job interview or for your lotto numbers to hit the jack pot…etc etc  The reality is that during that time of waiting some valuable living time has gone missing. Time that you could have been using to create. So learn to focus on the HERE AND NOW where creating happens.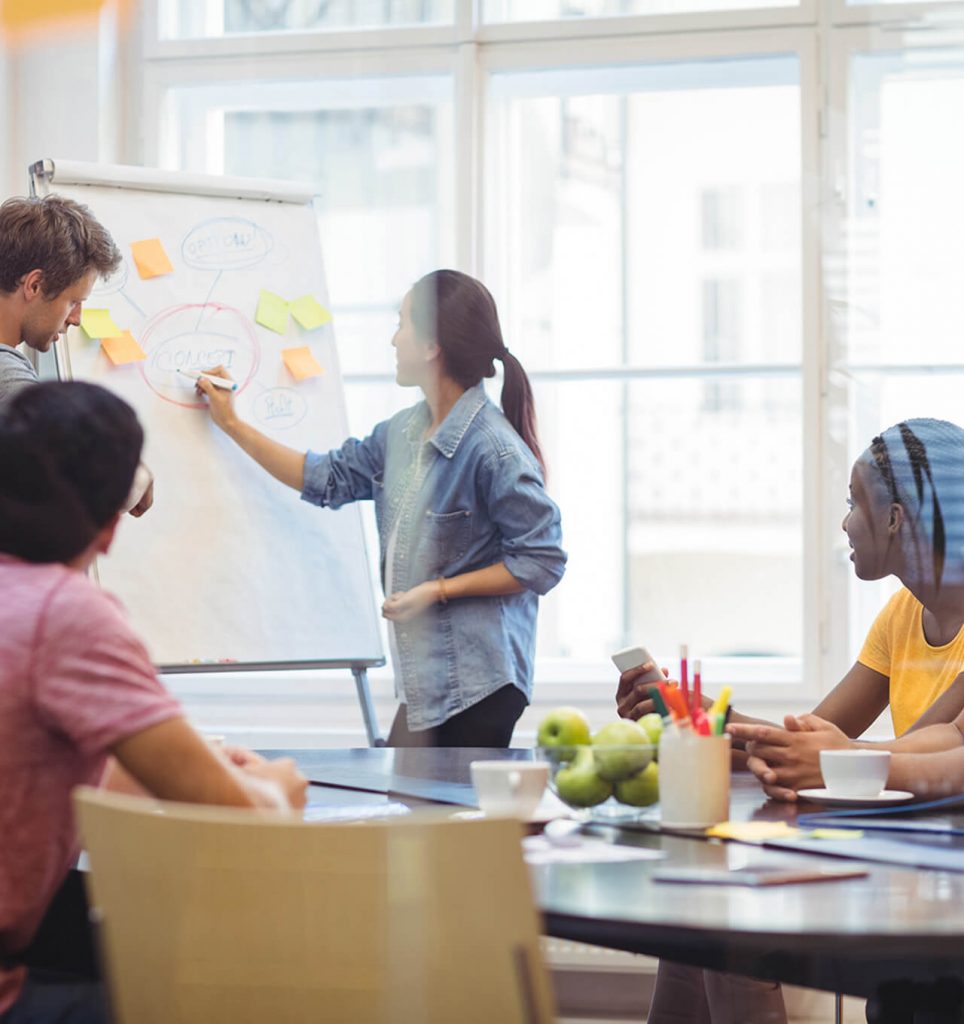 Take back your life
Where in your life have you lost power ? Are others telling you how to live YOUR life? Are you just doing what society expects you to do? Are you just doing things your parent, friends, boss is telling you to do?Yet you are so unhappy ? PHEW.. Maybe it is time now for you to live the life that you want to,the way and how you want to ?  Maybe life coaching is there to support you with this?
Schedule free
consultation*
30 minutes. No Obligation Session.
Speak with Lyndel
Get in Touch
If you'd like to schedule a free consultation or find out more about any of my life design courses you can reach out to me on email here. Or feel free to send me a message on social media.
Ready to Get Started?
Writing an essay from a list of information given to the
Among the amazing
When you get all your assignments together and
– Your article is also written with the target of pleasing your reader; your purpose ought to be to persuade your readers so you are in a position to win the recognition and loyalty affordable-papers.net of your own readers.
written back on your program, you can begin to write your paper.
features of the customized layout tools is they may also be used to add elements to your room.
student, like from a questionnaire, may also be quite valuable.